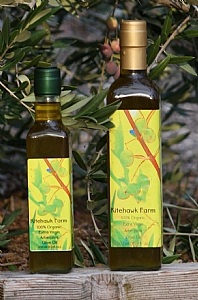 Kitehawk Arbequina Olive Oil
100% CCOF certified organic
Arbequina is the fruit of the gods. It is delicate, green, grassy and pungent.
2010 was our second harvest from the 3,000 Arbequina trees that my husband and I planted with some comic relief from our Belgian Tervuren and Groenendael dogs.
Last year was our first harvest and it was a Gold and Silver Medal winner. It will be exciting to see how this year's harvest does in the competitions.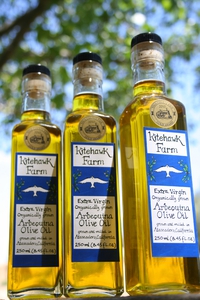 Last year's label